TMR is hiring! Rod Builder & Office Manager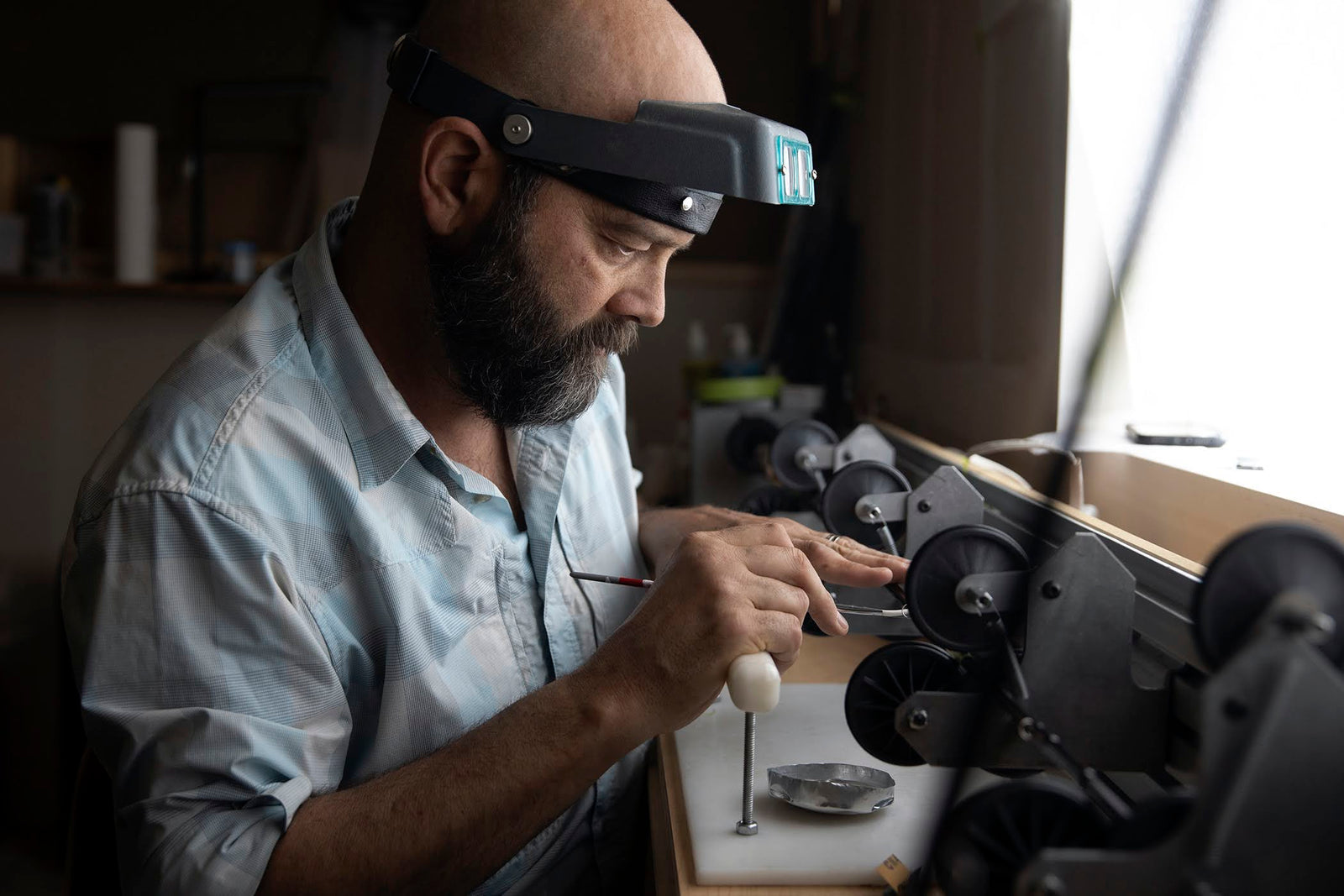 We are seeking passionate individuals who share our love for the art of rod building and the fly fishing industry. If you're dedicated, detail-oriented, and eager to contribute to our legacy of craftsmanship, join us on this incredible journey. Explore our available positions and apply today to become a valued member of the Tom Morgan Rodsmiths family.

See our current openings below!
Title: Custom Rod Builder
Location: On-site in Bozeman, Montana
Job Type: 30-40 hrs/week
Salary: DOE
Job Summary: 
We are seeking a passionate and detail-oriented individual to join our team as a rod builder in the heart of trout country - Bozeman, Montana. As a Rod Builder, you will be responsible for handcrafting high-quality fly rods using traditional techniques and exceptional attention to detail. No prior experience is required, but a love for working with your hands and a strong work ethic are a must. Please submit examples of previous work if available.
Responsibilities:
Handcraft fly rods by meticulously assembling various components, including graphite blanks, cork handles, reel seats, guides, and thread wraps. Become an expert in all aspects of building a Morgan Fly Rod.
Apply finishing touches such as epoxy coatings and decorative accents to ensure the rods meet our standards of excellence.
Follow established manufacturing processes and quality standards to ensure consistency and precision in rod building.
Maintain a clean and organized work area, including proper care and maintenance of tools and equipment.
Collaborate with other team members to ensure efficient workflow and timely production of finished rods.
Participate in training and professional development opportunities to enhance rod building skills and stay updated with industry trends.
Gain knowledge of supply chain management and implement inventory control for required materials.
Requirements:
A genuine passion for working with your hands and crafting high-quality products.
Ability to work full-time, Monday to Friday, with occasional flexibility to meet production demands.
Must be a resident of Bozeman, Montana, or nearby areas.
Strong attention to detail and a commitment to delivering exceptional craftsmanship.
Ability to work independently, follow instructions, and contribute effectively in a team environment.
Physical dexterity and the ability to perform repetitive tasks with precision.
Willingness to learn and adapt to new techniques and processes in rod building. 
Title: Office Manager
Location: Bozeman, Montana
Job Type: 30-40 hrs/week
Salary: DOE
Job Summary:
Tom Morgan Rodsmiths, a prestigious fly rod manufacturing company in Bozeman, Montana, is seeking a highly organized and detail-oriented individual to join our team as an Office Manager. As the Office Manager, you will play a vital role in ensuring the smooth operation of our office and supporting various aspects of our business, including communication, order management, tours, and shipping and receiving. If you have excellent administrative and communication skills, as well as a passion for the fly fishing industry, we'd love to hear from you.
Responsibilities:
Answer incoming phone calls and emails promptly and professionally, providing exceptional customer service and addressing inquiries or directing them to the appropriate department.
Serve as a liaison between customers and the rod building team, effectively communicating updates on rod build processes, order status, and resolving any customer concerns or issues.
Place re-orders for raw materials, components, and supplies, ensuring timely procurement and maintaining appropriate inventory levels.
Coordinate and schedule tours of our facility, providing visitors with a welcoming and informative experience.
Manage shipping and receiving activities, including preparing and processing outgoing shipments, receiving and inspecting incoming deliveries, and maintaining accurate shipping records.
Assist with general administrative tasks, such as data entry, filing, record-keeping, and maintaining office supplies.
Collaborate with other team members to support various projects and initiatives as needed.
Requirements:
Previous experience in an administrative or office management role is preferred.
Excellent communication skills, both verbal and written, with the ability to effectively interact with customers, suppliers, and team members.
Strong organizational skills and attention to detail, ensuring accuracy and efficiency in managing orders, tours, and shipping and receiving.
Proficiency in using office software and tools, including email, spreadsheets, and word processing applications.
Self-motivated and able to work independently, with the ability to prioritize tasks and meet deadlines.
Familiarity with the fly fishing industry and passion for outdoor pursuits is a plus.
Flexibility to adapt to changing priorities and willingness to assist with various office-related tasks as needed.
If you're excited about these opportunities, please submit your resume and cover letter ( jobs@morganrods.com ). We look forward to reviewing your application and potentially welcoming you to the Tom Morgan Rodsmiths team!
---