Spring Fishing Techniques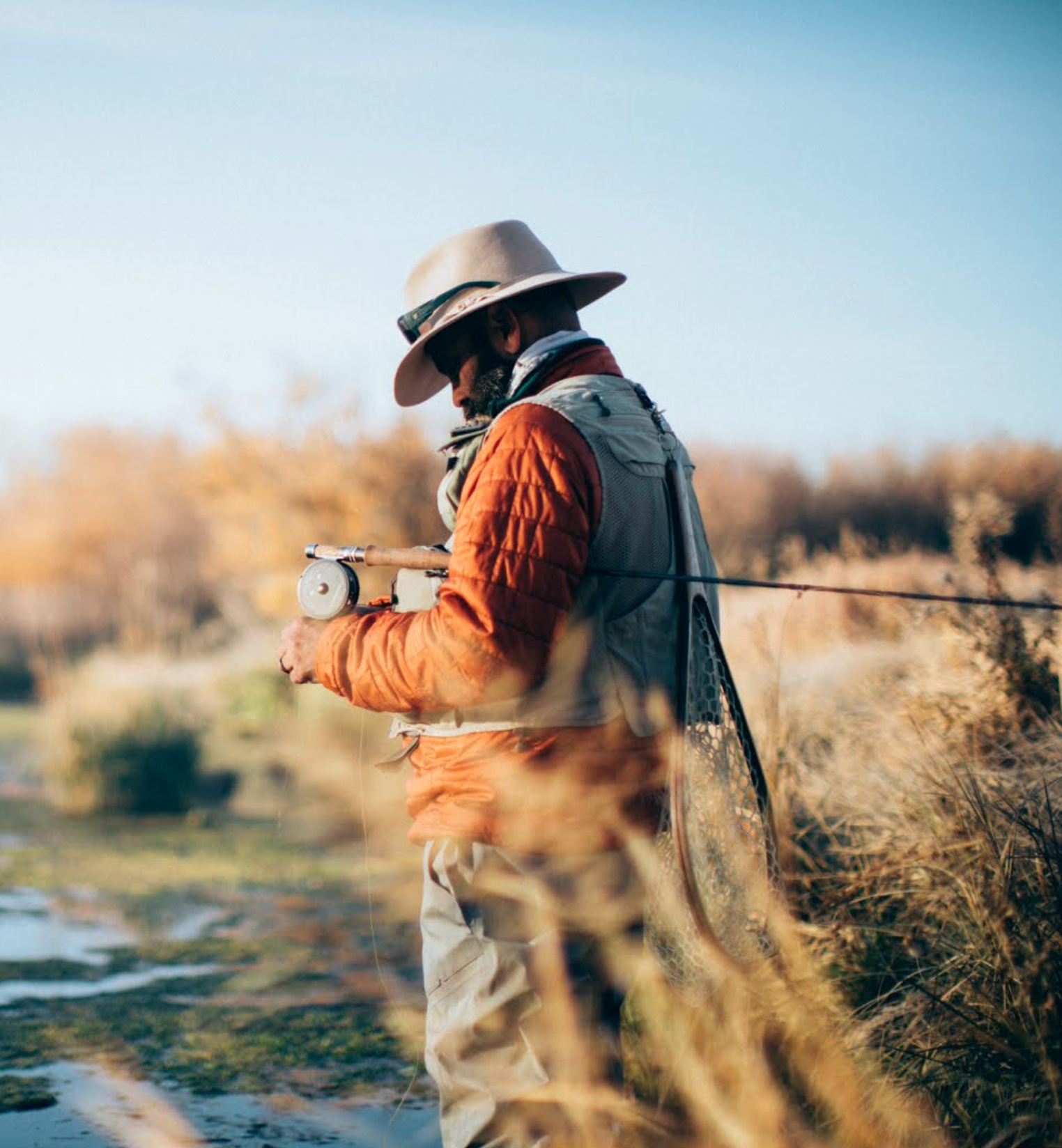 Spring in Montana is a magical time where we begin to see mother nature loosen her grip on us after three, four, or sometimes even more,  solid months of winter. As a Montana winter veteran, I've learned to take advantage of the small glimpses of spring once March rolls around. I know the warm sunny days are few and far between.
Fly fishing our local freestone rivers is my favorite way to escape cabin fever. I start looking at the extended forecast, searching for the prime days of high 50's, low wind, and if we're lucky, some sunshine to thaw the bones after a long winter of cold and dark. Us humans aren't the only ones happy to see some sunshine and warmth - our resident trout are happy to have the rivers unlocked from ice too. 
Spring fishing on freestone rivers is decently straightforward. Trout are still lethargic and lying in deep, slow water trying to conserve as much energy as possible. This is great for the antsy angler as likely holding water is easy to find and fish. Covering lots of water via foot or (if the weather cooperates) by boat, is the key to success when spring fishing. I have a pretty simple rule for spring fishing - if you can't see the river bottom and the water's surface is smooth, odds are trout are living there. Of course, there's plenty of variables but this is step #1 when finding a spot to fish. 
Spring doesn't just mean short leaders, heavy tippet, and weighted nymphs. For those anglers that are looking to find the first riser of the year or swing a soft hackle, you're in luck too. When the stars align, you can find yourself fishing for risers with blue wing olive patterns in the soft corners, or back eddys. Patterns like BWO comparaduns, Last Chance Cripple, or the classic Adam's will all work to fool a willing trout. A 9ft 4x or 5x leader will get the job done along with your favorite 8' 6" or 9' 4 weight. As Joel reminds me all the time, there is always a chance to catch the fish of the year on a streamer. Spring fish can be active if the conditions are right, sculpin  and small bait fish are active this time of year and floating lines with streamers chugging down the bank can be deadly effective on larger predatory trout.
If you don't see any surface activity, or you're not interested in throwing a streamer ( Joel disagrees) Nymphing may be your best option, and we're not going for a subtle presentation here! This can be a nice change before the picky fish of summer and its the best choice for large numbers of spring fish. A 7.5ft 3x (or 2x) leader, a spool of 2x or 3x tippet, some BB split shot, an indicator, and a couple basic fly patterns is all that's really needed for spring fishing. Patterns like Pat's rubber legs, and an assortment of flashy attractor nymphs, the little spanker is a shop favorite, in sizes 14 and 16 tend to do the trick. Long, drag-free drifts in prime holding water with your flies ticking the bottom will likely elicit an eat. Given the cold water temps, don't be afraid to fish a run for a couple more minutes than you usually would. More often than not, you've got to put a fly right in front of them. Check your weight often and adjust as necessary to make sure you are fishing deep enough, these fish won't move up or down in  the water column if they can help it.
I find myself changing flies and adjusting my leader more often when spring fishing than other times of the year. It takes a bit more time to get everything dialed so don't be afraid to change it up. Once you find a fish or two, the age-old adage of "don't leave fish to find fish" will ring true. After a couple fish are landed, give the run a rest before fishing it again.
Spring fishing is an exciting time of year. From the novice angler looking to catch a couple fish on a Saturday afternoon, to the lifelong fisherman looking to catch a rising trout. Regardless of your preferred fishing technique, enjoy escaping the house and spending time on a quiet river.
Gear used for spring fishing
Dry Fly Fishing:
TMR 8' 6" or 9' 4 weight
Protecting light tippet and delicate casts is the name of the game with the 4 weight.
Hardy Perfect or LRH
A classic click and pawl reel is a great compliment when fishing dries to rising trout.
Streamer Fishing:
TMR 9'7wt
Great feel for swimming streamers and accurately pounding the banks
Ross Evolution R
Large Arbor, bomb proof 
Nymph Fishing: 
TMR Graphite 9' 6 weight two piece. 
This rod offers all the power needed to turn over split shot, an indicator, and heavy flies.
Abel SDF 5 / 6 weight
Smooth drag, and large arbor allow you to effectively fight fish and pick up line quickly.
---