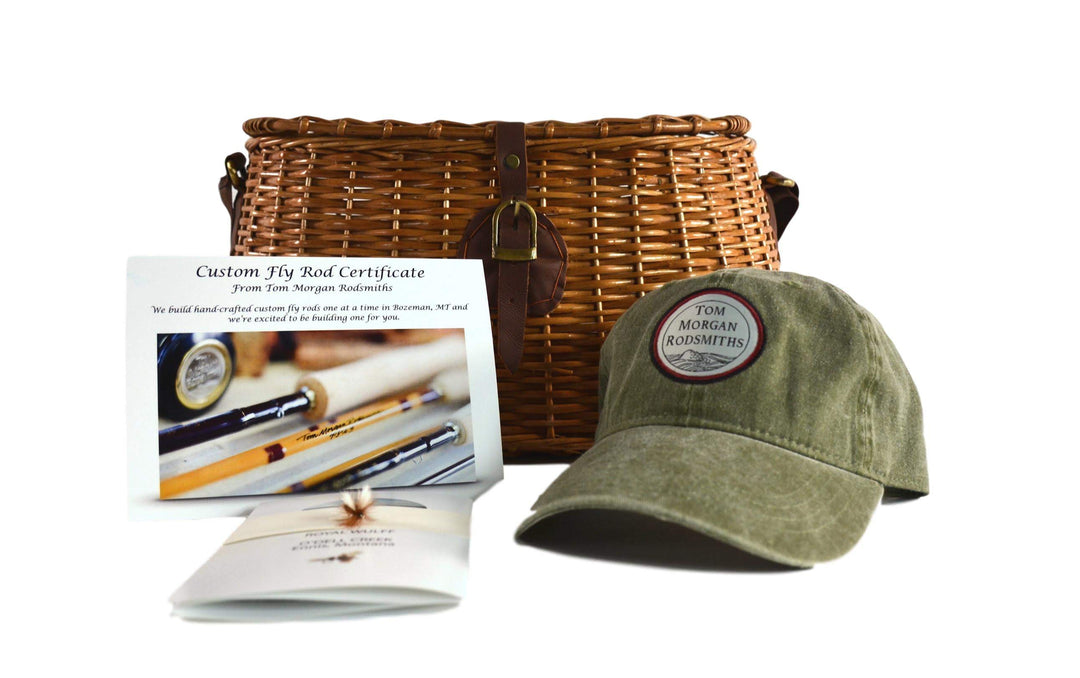 Custom Fly Rod or Bamboo Class Gift Certificate
---
Give a TMR rod or bamboo class as a gift. 
For our customers who are looking for a thoughtful way to give the gift of a TMR rod or bamboo rod building class, this special delivery is the perfect experience that they'll remember and treasure forever.
We will fill a classic creel with a custom rod or class certificate, TMR hat, sticker, and Tom's story of the "Royal Wulff." The certificate outlines TMR's build process, custom rod options and how to get started.  For those interested in a class we will include available dates for 2022.
Once you present the creel we will work with the lucky angler to design their unique custom rod based on specific rivers that they fish and flies they like to use.
Liquid error (snippets/image-element line 103): invalid url input